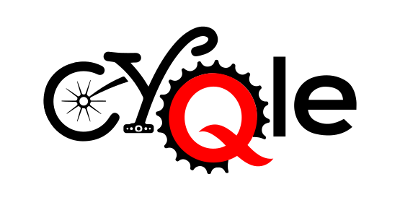 Est. 2015
Electric Bicycles
Sales Service
Bike Repairs &
Refurbished Bicycles
OPEN Monday to Saturday
from 10:am - 4:pm
(250) 247-7535
(778) 762-4486
375 Armson Rd.
Gabriola B.C. V0R 1X1
ride @ cyqle.ca
it's worth
the ride
to Gabriola

Welcome to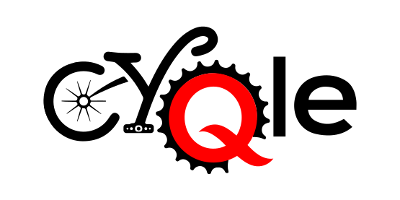 Authorized Biktrix Dealer
Since 2016

Before you buy an Electric Bike,
check out our
to learn what you should know
about electric assist bicycles.






Freedom is riding your own e-Bike
It's a Hill ... Get Over It
Get a Brake When You Purchase An E-Bike
It's worth the ride to Gabriola
The e-Bike Capital of Canada
-
-
Check out Biktrix's
---------------------

Bicycles & e-Bikes
Come in and take an e-Bike for a ride

"Freedom is ...
the image of a child riding a bicycle,
down a tranquil country lane,
with a gentle breeze blowing in the meadow,
and the sun on their face."

Freedom is riding
your own Electric Bike.

It's worth the ride
to Gabriola Island,
The Electric Bicycle
Capital of Canada

e-Bikes Are


Scrap your car and save $1050.

---------------------
We now have a LIVE Weather Station here at CyQle on Gabriola Island
Please visit our LIVE Weather Page at
---------------------
If you are having problems
with hips, lower-back,
shoulders, neck-strain
and carpal-tunnel issues,
We specialize in a variety of
Comfort Solutions
to help keep you riding.
ALSO, consider the
Environmental Benefits
of riding your e-Bike.

Avoid Getting Spaghettified
by Falling into The Black Hole
of a Sedimentary Lifestyle
___________________

///////////////////

Energize Your e-Bike
CyQle Your ASS Off




Visit the
Gabriola Trail Map
... also, check out our
Customer Reviews
and our
Electric Bike Repair Blog
We have serviced and repaired dozens of electric assist bicycles
and e-scooters including
Biktrix, Motorino, Pedego, Volt,
Luxor, iZip, Giant, Kona, Haro,
Specialized, Bafang, BionX,
Razor, Schwinn, Grin,
... and the list continues to grow.
People have brought
their e-bikes to us to be repaired
from all over Vancouver Island.
Almost every electric bicycle
that has come here broken,
has left here working.
and find us on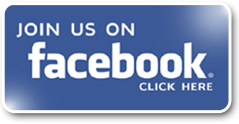 Bike Maintenance 101
Sign up now for our
Bicycle Maintenance Course

Keep your bike on the road
by learning the basics
of simple repairs
and regular maintenance
$50.00
When I'm working in the shop

I listen to David Marsden's

Come to

for

Tune-Ups and Repairs

including repairs to electric bikes

and

has all your

bicycle comfort needs

including memory foam seats,

retro bicycle accessories,

custom LED lighting and

electric bicycle conversions.


Located at the corner of Taylor Bay Rd and Armson Rd, we are a short ferry ride from the Port City of Nanaimo and only a few minutes from the ferry terminal.



We sell refurbished bicycles and can re-fit your existing bike with comfort accessories.

We can service nearly any electric bicycle regardless of make or model.

Check out our

E-Bike Repair Blog

If you ride at night, we sell

- NiteRider, USB rechargable Head-Lights & Tail-Lights

Monkey Lights BE SAFE - BE SEEN
GET LIT - NOT HIT

Thanks to Traz for Re-Designing
our Logo Images.
Traz is one of the absolutely amazing technical talents
found here on Gabriola Island.
You can find Traz's WebSite HERE

Nanaimo and Gabriola have extensive trail systems to help give you safe access off the road.

Gabriola's

GALTT

trail system runs all over the island, watch for deer.

Nanaimo has their

multi-use trail

which allows you to ride from one end of Nanaimo to the other on a paved, tree lined wheelchair accessable route.

Vancouver Island is also home to

Cops For Cancer Tour de Rock

The two-week bicycle journey in which a team of police officers rides 1,000 kilometres from the north end of Vancouver Island to the south, raising money to fight childhood cancer.

The Greater Nanaimo Cycling Coalition and the Comox Valley Cycling Coalition have been working on a Vancouver Island cycle route, here's a local news media article

NanaimoBulletin

More information is available from the

BCCC.bc.ca

.

Gabriola Florist

2360