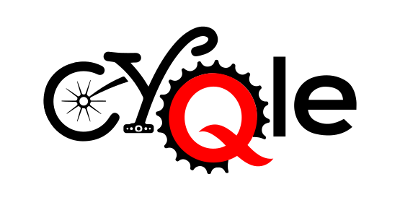 Est. 2015
Electric Bicycles
Sales Service
Bike Repairs &
Refurbished Bicycles
OPEN Monday to Saturday
from 10:am - 4:pm
(250) 247-7535
(778) 762-4486
375 Armson Rd.
Gabriola B.C. V0R 1X1
ride @ cyqle.ca
it's worth
the ride
to Gabriola

Primary e-Bike Rules

#1 - 32 km / 20 mph
#2 - 500 watts
#3 - Pedals Attached
#4 - Two or Three Wheels
#5 - Electric Assist Only
#6 - Normal Motor Vehicle Laws
BC Cycling & Rules of the Road
BC e-Bike Motor Vehicle Act
---
#1 -
32 km / 20 mph
If your e-bike is capable of speeds in excess of 32km, it will probably not be legal to operate on the road.
It is not an issue of licencing or insurance, but of safety.
By it's very design,
a BICYCLE is not engineered
to be driven at hiway speeds.
#2 -
Watts / HorsePower
250 / 350 / 500 / 750 watts.
Different countries have different rules.
For the most part,
as long as you're not mis-behaving,
this rule is not terribly enforceable.
#3 -
Pedals Attached
means it's probably, still a bicycle
#4 -
Two or Three Wheels
Cars are excluded from being
Electric Assisted Bicycles
Two Wheels = Bicycle
Three Wheels = Trike
Four Wheels =
Car
#5 -
Electric Assist Only
Gas Powered Assist = Motorcycle
#6 -
Normal Motor Vehicle Laws
If you get caught speeding,
you will get a ticket.
Regional Laws may also include
minimum age and other restrictions.
4249