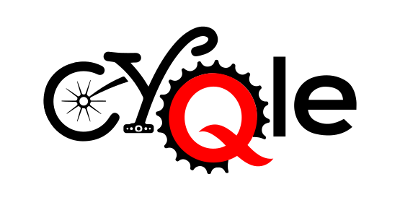 Est. 2015
Electric Bicycles
Sales Service
Bike Repairs &
Refurbished Bicycles
OPEN Monday to Saturday
from 10:am - 4:pm
(250) 247-7535
(778) 762-4486
375 Armson Rd.
Gabriola B.C. V0R 1X1
ride @ cyqle.ca
it's worth
the ride
to Gabriola

EV Gabriola
There will always be people who think a vehicle needs to be capable speeds of 100km/h with a range of 400kms.
But how many of us actually have these requirements, daily?
How many of us really need 7 seats,?
and, yes, some of us have cottages.
OK, so, let's start with the retired, empty nest'ers who need to go to bingo and get groceries, you know, the ones who impulsively buy Prius's or Smart4Two's.
... and, if we're saving big money by using small EV's on a daily basis, then we can certainly afford to rent a van for our occasional camping weekends.
What we really need is a small, relatively light weight, 2 or 3 seater.
Full body with doors, openable windows and cargo storage
Proper suspension
Hydraulic brakes
Seat belts, turn signals, running lights, hi/low head lights, brake lights
Reverse Gear
Parking mechanism
proper instrumentation
speedometer
turn signals, hi/low beam, etc...
battery status
USB-Phone charger
A typical range of 100k, with discrete modular battery packs, the ability to charge or swap batteries quickly via a smart solar-panel roof and an onboard EV-Charger.
It does NOT need to perform at highway speeds, but, it NEEDS to have adequate torque in order to handle city driving conditions and moderate hills fully loaded.
The following are examples of
'hmm...', 'kool'
but still not right.
---
ELF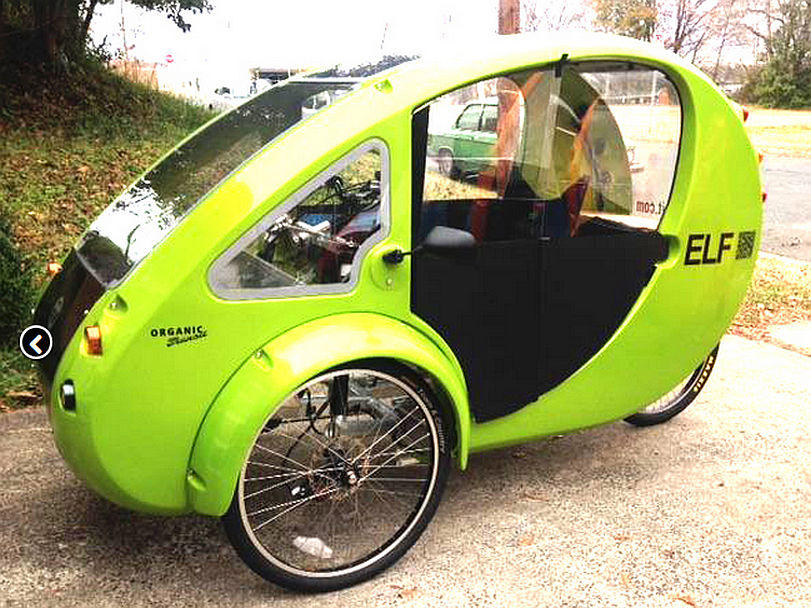 ---
Veemo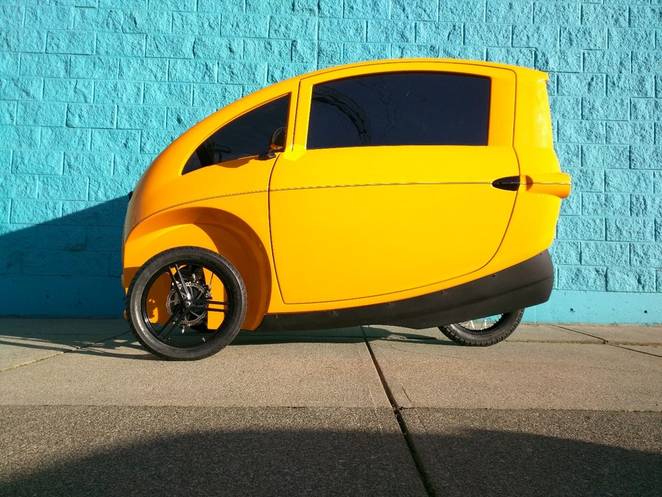 ---
MicroLino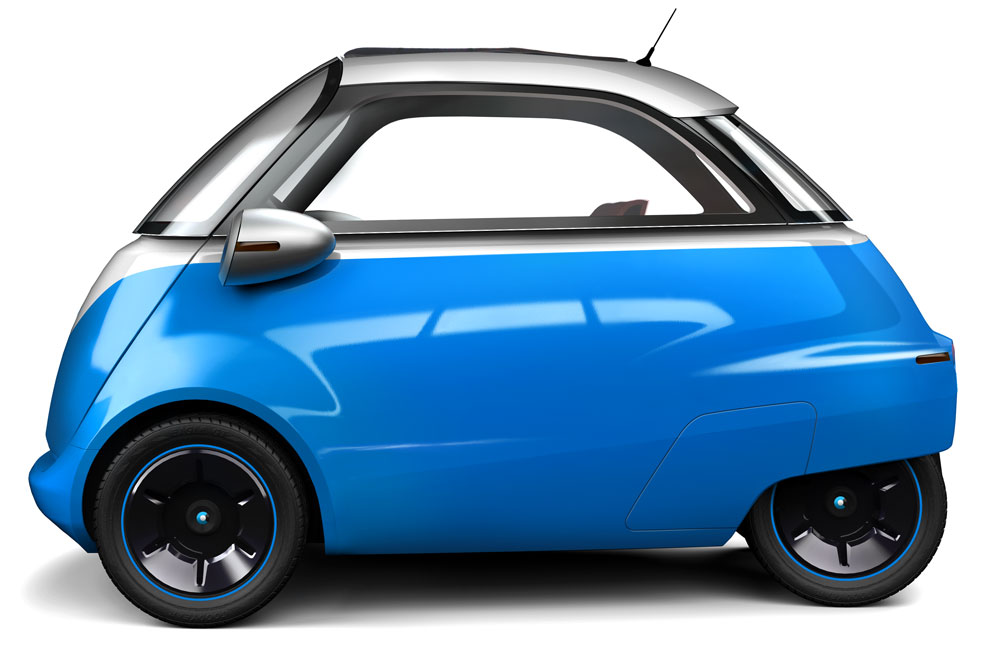 ---
EZ-EV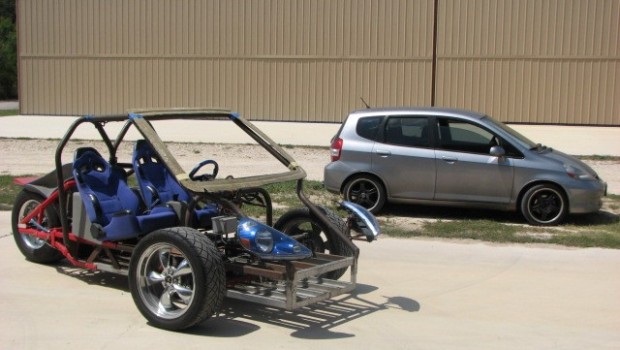 ---
King Electric Car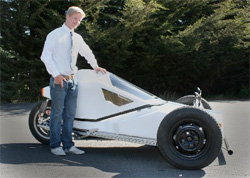 ---
XR2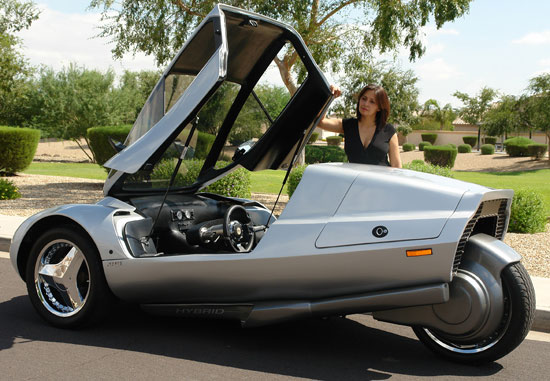 4230